P10 Appoints Luke Sarsfield as Chief Executive Officer
New CEO brings deep asset management and financial sector advisory experience to lead P10 in its next phase of growth
Robert Alpert becomes Executive Chairman and Clark Webb becomes Executive Vice Chairman
DALLAS, Oct. 23, 2023 (GLOBE NEWSWIRE) -- P10, Inc. (NYSE: PX) ("P10" or the "Company"), a leading private markets solutions provider, today announced the appointment of Luke Sarsfield as the Company's new Chief Executive Officer, effective immediately. Mr. Sarsfield was also appointed a member of the P10 Board of Directors. P10's Co-Founders Robert Alpert and Clark Webb, will continue as members of the P10 Board and have been elected Executive Chairman and Executive Vice Chairman, respectively. In his new role, Mr. Alpert will support Mr. Sarsfield in corporate matters. Mr. Webb will direct his attention toward strategic opportunities and assist Mr. Sarsfield in potential corporate transactions.
Mr. Sarsfield is the former Global Co-Head of Goldman Sachs Asset Management, which managed approximately $2.5 trillion in assets under his leadership. Prior to leading the asset management business, Mr. Sarsfield was Global Head of the Financial Institutions Group in the Investment Banking Division at the firm. With 25 years of experience in finance and capital markets, including building asset management businesses and advising financial institutions on strategic transactions, the Company believes that Mr. Sarsfield is uniquely positioned to advance P10's strategic priorities.
"We have built a best-in-class investment platform tailored to the needs of our clients and have exceeded every goal we set for ourselves since establishing the firm in 2017," said Robert Alpert, Co-Founder and Executive Chairman. "With the Company in a position of strength, alongside a continued outlook for durable growth, we feel now is the perfect time to transition leadership of the Company. After a comprehensive search, we are confident that Luke is the best possible candidate to become CEO. He joins P10 at the most opportune time as we are seeing strong momentum in terms of investment performance, fundraising, and our overall growth. I believe Luke will do an outstanding job leading P10 in its next chapter, expanding our opportunity set and strengthening our leadership position in the alternative asset management sector."
Clark Webb, Co-Founder and Executive Vice Chairman added, "The P10 story is one of establishing partnerships with market leaders who have built extraordinary, long term track records. With the addition of Luke, we continue that trend." Webb continued, "Upon our IPO in late 2021, we laid out ambitious fundraising and financial targets and we have solidly surpassed those targets. As we prepare our next set of corporate goals, we believe passing the baton to Luke provides P10 with the ideal leader to champion our next phase of growth."
"P10 has achieved incredible success under the leadership of Robert and Clark, and thanks to the talented team they have assembled, the Company is poised for continued organic and inorganic growth," said Luke Sarsfield. "We instantly identified complementary visions and values in my discussions with the Board, and I am excited to get to work. P10 is comprised of world-class investment strategies and professionals who are focused on delivering outstanding, differentiated results for clients. We will continue to provide access to attractive markets and return streams that our clients may not be able to otherwise incorporate into their portfolios. I am privileged to join this team, apply my experience, and deliver long-term value for clients, shareholders, employees, and our stakeholders."
About Luke Sarsfield
Luke Sarsfield is the Chief Executive Officer and a member of the Board of Directors at P10. Prior to joining P10, Mr. Sarsfield worked at Goldman Sachs for over 23 years, where he held numerous senior leadership roles in asset management, including: Global Co-Head of Goldman Sachs Asset Management, Chief Commercial Officer of Asset and Wealth Management, and Global Co-Head of the Client Business within Goldman Sachs Asset Management. Previously, Mr. Sarsfield was a senior leader in Goldman Sachs' Investment Banking Division, where he served as Global Head of the Financial Institutions Group, Global Chief Operating Officer of Investment Banking, and Co-Head of the Healthcare Group in the Americas. Additionally, he served as a member of the firm's Management Committee and Partnership Committee. Mr. Sarsfield currently serves as Vice President of the Board of Trustees of the Montclair Kimberley Academy and Treasurer of the Board of Safe Horizon, the largest victim services agency in the United States. Mr. Sarsfield earned an MBA from Harvard Business School and a BA, magna cum laude, from Harvard College.
About P10
P10 is a leading multi-asset class private markets solutions provider in the alternative asset management industry. P10's mission is to provide its investors differentiated access to a broad set of investment solutions that address their diverse investment needs within private markets. As of June 30, 2023, P10 has a global investor base of more than 3,400 investors across 50 states, 55 countries, and six continents, which includes some of the world's largest pension funds, endowments, foundations, corporate pensions, and financial institutions. For more information, please visit the P10 website at www.p10alts.com.
Forward-Looking Statements
Some of the statements in this release may constitute "forward-looking statements" within the meaning of Section 27A of the Securities Act of 1933, Section 21E of the Securities Exchange Act of 1934 and the Private Securities Litigation Reform Act of 1995. Words such as "will," "expect," "believe," "estimate," "continue," "anticipate," "intend," "plan" and similar expressions are intended to identify these forward-looking statements. Forward-looking statements discuss management's current expectations and projections relating to our financial position, results of operations, plans, objectives, future performance, and business. The inclusion of any forward-looking information in this release should not be regarded as a representation that the future plans, estimates, or expectations contemplated will be achieved. Forward-looking statements are subject to various risks, uncertainties, and assumptions. Forward-looking statements reflect management's current plans, estimates, and expectations, and are inherently uncertain. All forward-looking statements are subject to known and unknown risks, uncertainties, and other important factors that may cause actual results to be materially different, including risks relating to: global and domestic market and business conditions; successful execution of business and growth strategies and regulatory factors relevant to our business; changes in our tax status; our ability to maintain our fee structure; our ability to attract and retain key employees; our ability to manage our obligations under our debt agreements; as well as assumptions relating to our operations, financial results, financial condition, business prospects, growth strategy; and our ability to manage the effects of events outside of our control. The foregoing list of factors is not exhaustive. For more information regarding these risks and uncertainties as well as additional risks that we face, you should refer to the "Risk Factors" included in our annual report on Form 10-K for the year ended December 31, 2022, filed with the U.S. Securities and Exchange Commission ("SEC") on March 27, 2023, and in our subsequent reports filed from time to time with the SEC. The forward-looking statements included in this release are made only as of the date hereof. We undertake no obligation to update or revise any forward-looking statement as a result of new information or future events, except as otherwise required by law.
P10 Investor Contact:
Mark Hood
mhood@p10alts.com
P10 Media Contact:
Josh Clarkson
jclarkson@prosek.com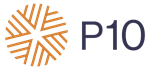 Source: P10, Inc.